Welcome To Priority Engineering
Priority Engineering is a factory authorized sales and service dealer for Océ, Canon, Contex, Image Access WideTEK and BookEYE Scanners.This includes plotters, wide format graphics printers, and large format scanners. We also provide service, software, paper, toner, and ink.
We have complete imaging solutions for CAD, GIS, BIM, maps, photography, graphic arts, signs, well logs, and educational posters. So, whether you are an architect, engineer, general contractor, advertiser, artist, or educator - if your work revolves around printing large documents, we've got you covered - 100%!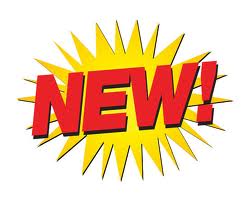 Canon imagePROGRAF TZ-30000
Designed with many "Canon First" technologies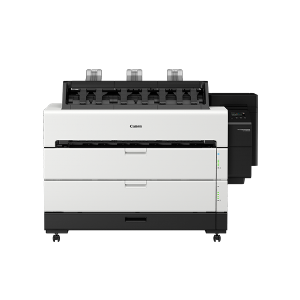 Introducing the imagePROGRAF TZ-30000 Large Format Printer: The fastest imagePROGRAF printer. Ever.
Built with production, efficiency, and versatility in mind, the imagePROGRAF TZ large-format printer is a new hybrid solution! It's uniquely qualified to seize and expand the production aqueous inkjet market with its ability to print black-and-white line drawings and full-color posters on multiple media substrates.
The advanced features of the imagePROGRAF TZ large-format printers include: In as little as one step, simply drag and drop files for on-demand printing. High-speed file processing, batch printing, and the ability to monitor the status of more than one device are just some of the key advantages of Canon's Direct Print Plus software. Printing to your large-format printer shouldn't be a hassle. Streamline your printing workflow with Canon's free available software: This job submission software gives you the ability to manage printer status and ink and media levels. You can also receive operator warnings when ink is low or the media roll is empty. Additional functionality includes: Choose either the Canon Printer Driver or CPP Driver Select. CPP Driver
Select offers you the flexibility to print to imagePROGRAF TZ, PlotWave, and ColorWave models for multiple fleet management. – Dual printer support – Preset creation for frequently used job settings – Access to all printing features on one screen • Twin Carriage Motors for maximum productivity • Dual–Roll Media System that offers automatic media-switching capabilities for enhanced operation • Top Output Stacker for easy handling of documents from the front of the printer • LUCIA TD 5-Color Pigment Ink System that produces detailed lines and sharp text.
World Premiere!

Perfecting the Art of Art Scanning WideTEK® 36ART
Designed specifically to scan fine art WideTEK 36ART enables contact free scanning of works of art like oil and acrylic paintings, watercolors, charcoal and pastel drawings, mixed media collages and antique works of art; at 600dpi in formats up to 914 x 1524mm / 36 x 60 inches.
The new WideTEK® 36ART-600 was designed for archiving and reproduction of works of art. Museums can digitize their own collection for sale as a print or for publication on the internet or in catalogs.
Original artworks are moved under the CCD camera elements completely contact free, protecting the art from any damage and making it possible to scan a painting that is still wet, as long as it is framed or the sides are dry enough to place the artwork on the scanning bed.
In cooperation with large format printers from Canon and OCE, the WideTEK® 36ART-600 brings the basis for professional art reproduction. Native printer drivers installed on the scanner make color accuracy on the resulting image even higher.


Priority Engineering supports a vast service area
Canon and Contex equipment sales - Contiguous United States
Direct - onsite service for wide format equipment is available in the following areas:
Indiana: Indianapolis, Lafayette, Kokomo, Anderson, Muncie, Terre Haute, Ft. Wayne, South Bend, Bloomington, Columbus, Evansville, Vincennes and surrounding areas
Ohio: Dayton, Cincinnati and surrounding areas
Kentucky: Louisville, Owensburo, Henderson and surrounding areas
Illinois: Champaign, Effingham, Marshall and surrounding areas